Below are the top tickers, industries and sectors Financial Advisors have researched from March 13th to March 19th as recorded by TrackStar- the official newsletter of Intuition, a division of InvestingChannel.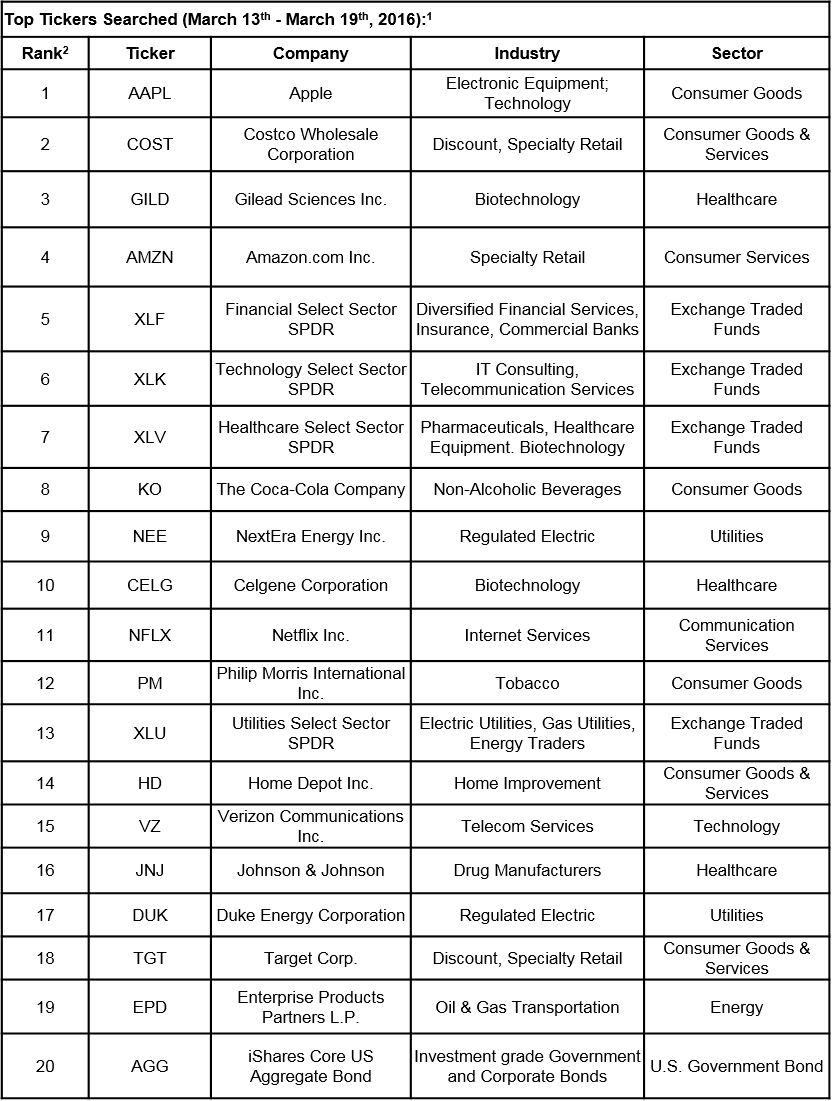 Click HERE to subscribe to Intuition and to receive TrackStar- the utmost resource for Financial Advisor search data.
Shout Out Of The Week!
Marketing is already incredibly dependent on technology due to its reliance on data, consumer choices and trends. But the advent of artificial intelligence and machine learning will drastically alter the landscape of how businesses interact with customers, particularly when it comes to marketing.
Read more here: Harnessing the Power of Cognitive Computing for Marketing
Intuition is a global research, education, technology and creative solutions business, from InvestingChannel, Inc., that invests in intelligence to make the art of human-driven communication and decision-making more intuitive in financial services.
1Disclaimer: This newsletter is for information purposes only and opinion based on a financial advisor data across a selection of websites. Investors should be cautious about any and all investments and are advised to conduct their own due diligence prior to making any investment decisions.
2Rank is determined solely by highest amount of ticker searches by financial advisors in the given week across a selection of websites through our database.